Events
To keep up with the latest developments in the industries we support, from time-to-time we attend or host conferences and events other than our usual training courses. Please get in touch if you're interested in any of these events.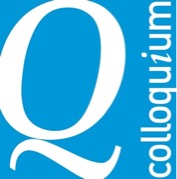 Colloquium 2019
This new event for Qi will be held in Windsor, UK on Thursday 16th May 2019. Think of this as a conference, meeting, training, networking event all squeezed into 1 day to maximise efficiency so we can all minimise time out of the office.
There will be presentations from external experts and Qi staff, a chance to meet us all and ask questions, short surgeries where we help your problem solve, software demos, posters to view, as well as a lovely lunch in a picturesque location. As this is our first ever such event, we are keeping costs to a minimum to entice you along! So you will get our lowest training and consultancy rates ever – so this is a chance not to be missed.
Places are limited due to the venue, so book your space early.
Pangborn 2019
This year the Pangborn Sensory Science Symposium is to be held in Edinburgh. All information about the event is here on the conference page. Come and find us at our stand at the conference and get some free gifts, ask for help with your statistics problems, have a go on our software or just say hello!